I have a healthy 11-month-old patient whose family is traveling to Zimbabwe. Where they are traveling has a high rate of varicella. Should I give varicella vaccine to the infant before she travels to Africa?
The Advisory Committee on Immunization does not recommend varicella vaccination before 12 months of age. It is likely safe to vaccinate the child, but maternal antibodies may limit the benefits of vaccination. If you choose to vaccinate, the child should receive two more doses of varicella vaccine, at 12 months of age or older, separated by at least three months.
Who is recommended to be vaccinated against varicella

All children, beginning at age 12 months, as well as adults without other evidence of immunity (see next question) should be vaccinated with 2 doses of varicella vaccine. Special consideration should be given to vaccinating adults who (1) have close contact with people at high risk for severe disease (e.g., healthcare workers and family contacts of immunocompromised people), or (2) are at high risk for exposure or transmission (e.g., teachers of young children; child care employees; residents and staff members of institutional settings, including correctional institutions; college students; military personnel; adolescents and adults living in households with children; non-pregnant women of childbearing age; and international travelers).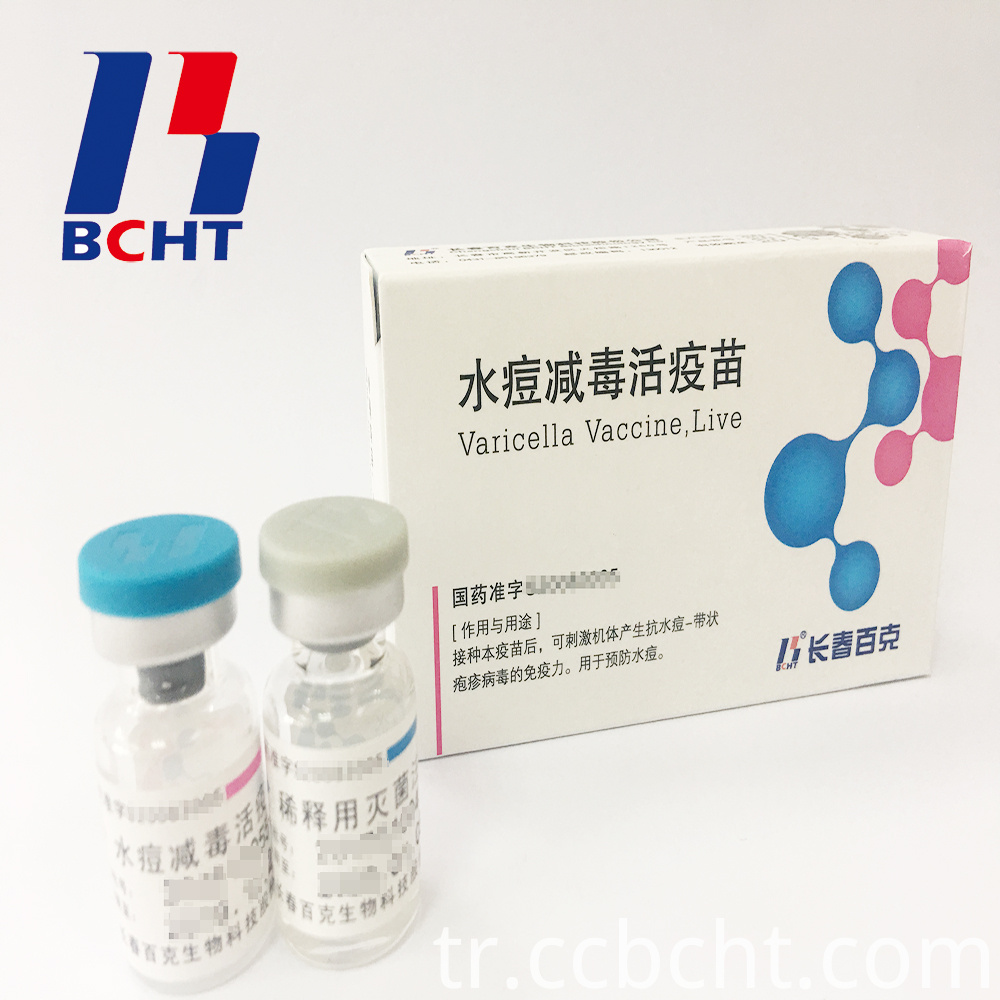 Ürün kategorileri : Varicella Aşı (Canlı) > Son toplu